SUPPLIERS TO THE HEALTH PROFESSION SINCE 1890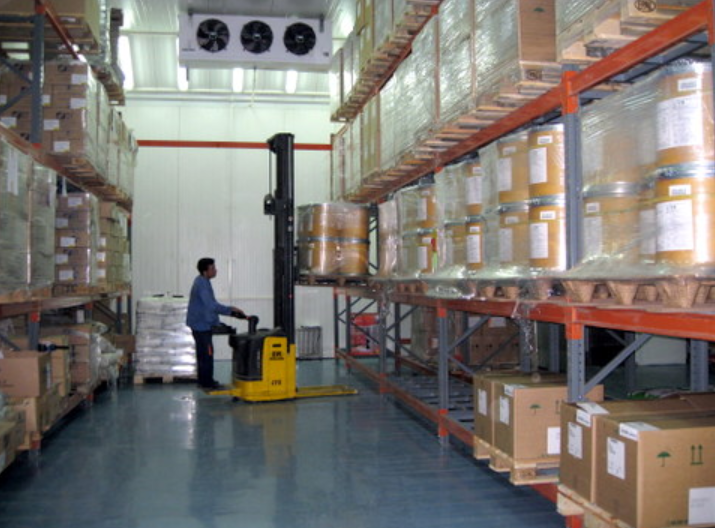 PHARMACEUTICAL HIGHLY POTENT AND ACTIVE INGREDIENTS
Akbarieh's core activity of promoting, importing and stocking pharmaceutical active, ingredients and excipient has been in operation since the inception of 1890. We are devoted to the customers and suppliers of our core activity.

F. Hoffmann La Roche Ltd started with Akbarieh in 1976 and since then off and on we have been working with them on supply of Vitamins and fine chemicals to the Iranian market. The Roche vitamin and fine chemical business has been continued with DSM
(Roche Vitamin department was purchased by DSM in 1996)
DSM and Akbarieh Team at Seminar Oct 30th 2016

DSM area management and Akbareieh managers and staff at the
DSM seminar Tehran, Oct 30th 2016
DSM entered the vitamin market in Iran in 1996 when Roche Vitamins business was sold to DSM and since that date, DSM has expanded to animal nutrition and health, food and cosmetic ingredients. DSM is now the largest supplier of vitamin and fine chemical ingredients to our customers in the pharmaceuticals, animal health, feed, personal care and food industry.
EUDRAGIT®
and other products of Evonik for the pharmaceutical industry.

Other suppliers of pharmaceutical ingredients such as Evonik, Sandoz – India, Dr. Paul Lohmann, IPCA, Zambon Group, Huahai, FarmSpania, Textron, AMRI Global (Crystal Pharma), Icrom, Kirsch Pharma,  Centaur, Titan, Lotte (Samsung), Formosa, Seven Star, and many other suppliers from China and India have been the trust of our ingredient marketing, importing and stock of the pharmaceutical ingredients. Many pharmaceutical, food and feed producers depend on our stock of ingredients.
Extensive List of Suppliers of Highly Potent and Active Ingredients for Akbarieh customers
Evonik Rohm GMBH
Farmhispania
Ferrer interquim
AMRI Global (Crystal & Euticals)
Glenmark Pharma
Hebei Huaxu
Huahai
Huapont
Icrom
IPCA
Iwaki
Kirsch Pharma
Kumar Organic
Lotte Fine Chemicals (Samsung)
PCAS
Rolabo
Sandoz India
Seven Star
Textron
Tianjin Zhongan
Titan
Zambon Group
Zheijiang Jiuzhou
Zheijiang kangle Pharmaceutical Co.
Akbarieh Company
100 Bozorgmeher Ave,
Tehran, I.R.Iran
ph: Tel: +98 21 53848
info@akbarieh.ir