SUPPLIERS TO THE HEALTH PROFESSION SINCE 1890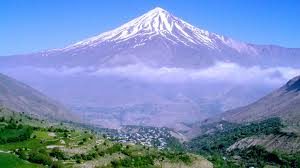 Akbarieh Company Market Focus:
Pharmaceutical Manufacturers

Medical Diagnostics Laboratories

Healthcare Providers

Health Science Pharmaceuticals

Animal Nutrition and Health

Food and Healthcare Manufacturers

Pharmaceutical
  Principal Suppliers to Akbarieh:
Since 1997
Titan

Centaur

AMRI Global (f.k.a.Crystal)

AMRI-Farmhispania
Akbarieh Company 100 Bozorgmeher Ave, Tehran, I.R.Iran ph: Tel: +98 21 53848 info@akbarieh.ir
Saturday – Wednesday 7:30 AM to 15:30 PM
    Please note Email address change of Akbarieh: All Akbarieh.com accounts changed to Akbarieh.ir. Please make a note at It and make the necessary change. Thank you for your assistance.