Instruments, reagents and kits
Roche Instrument Sites in Iran
Technical Support, Distribution, Support Services and Training in Iran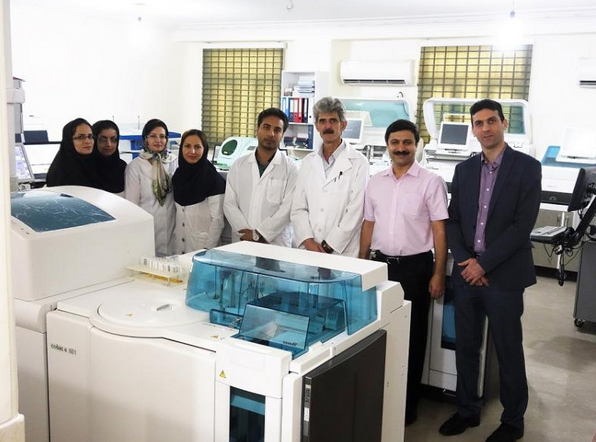 Dr. Mosavi Laboratory Bandar Abbas, Iran
Dr. Mosavi with his staff and Dr. Khateri (right) of Roche
COBAS6000 and E411 units
Akbarieh diagnostics sales activity is solely devoted to the products of Roche Diagnostics.
Roche Diagnostics specialties product lines provided by Akbarieh are:
Genomic and Oncology,   Virology-CAP/CTM, HPV testing( Cobas 4800-Genotyping/Screening)
Professional Diagnostics: Cardiac systems, Clinical Chemistry, ImmiunoDiagnostics, IT solutions, Patient monitory, POC chemistry, Urinalysis and workflow automation.
Tissue Diagnostics: (Roche Tissue Diagnostics) Advanced Staining, workflow, primary staining and transitional diagnostics.
Akbarieh imports, installes, trains and maintains Roche Diagnostics instruments and supplies the necessary reagents and kits for the Iranian laboratories.
Roche Diagnostics instruments available are:
ELECSYS
Akbarieh team of Roche trained engineers and technicians are installing, training and maintaining hundreds of Roche instrument in Tehran and province laboratories as they have since 2004.
Roche Diagnostics available instruments in Iran: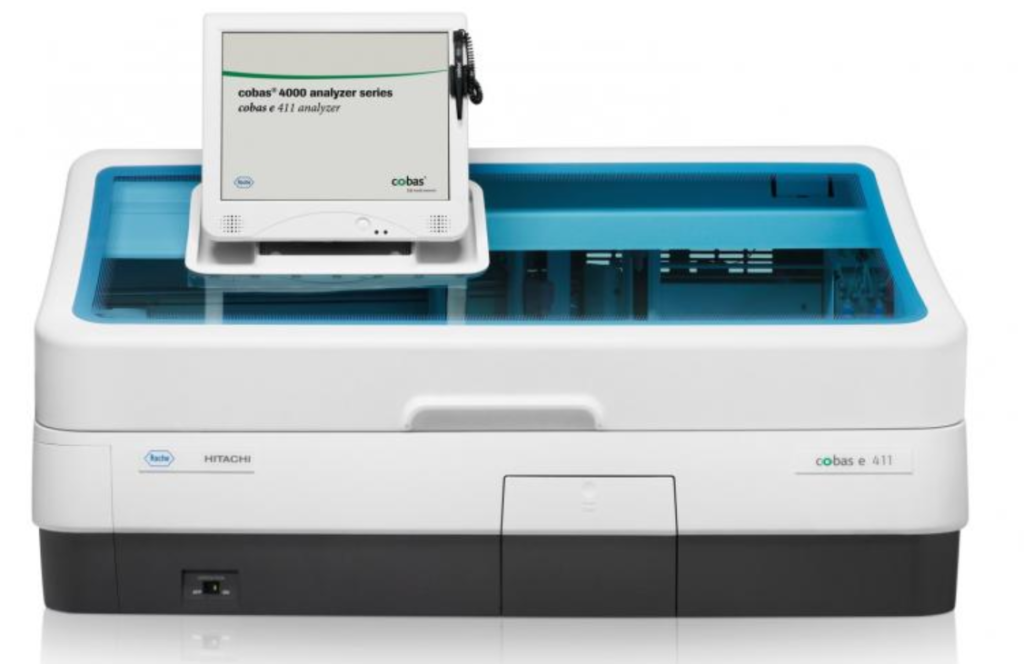 Cobas e411 immunoanalyzers.

Cobas e601 (immunoanalyzer unit of Cobas 6000)

Cobas Integra 400+ ( clinchem analyzer)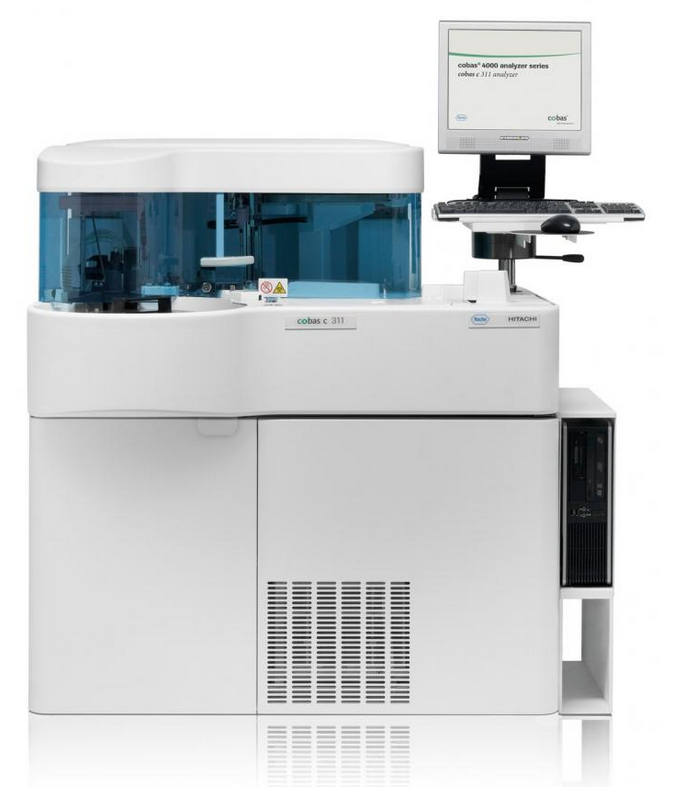 Cobas C311 (clinchem analyzer)

Cobas C501 (clinchem unit of Cobas 6000)

Cobas TaqMan48 (Real Time PCR- Amplification and Detection unit)

Cobas Ampliprep (Real Time PCR-Automated extraction instrument)

Cobas H232 (Cardiac Reader- POC testing)
Ventana Benchmark XT (Automated advance Tissue staining)
Cobas 4800 Oncology (BRAF-EGFR-KRAS testing)
Cobad 4800 ver1 (  automated analyzer for HPV screening and Genotyping
Akbarieh Company
100 Bozorgmeher Ave,
Tehran, I.R.Iran
ph: Tel: +98 21 53848
info@akbarieh.ir